Knowledge & Experience on Your Side
For All of Your Business & Estate Planning Needs
Life After Bankruptcy and What To Expect
Sept. 29, 2021
In 2020, there were 14,730 total cases of bankruptcy filed in the Northern District of Ohio U.S. Bankruptcy Court, according to the court's website. Many people experience financial hardship and find a way to turn the page by filing for bankruptcy. Bankruptcy is a tool to help you change the course of your life.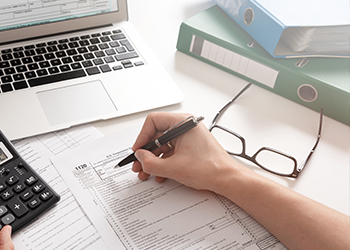 At Sam Thomas III, ESQ. LLC, our team can help you navigate the complicated bankruptcy process and get the debt relief that you deserve. We are proud to provide clients in Shaker Heights, Ohio, and the nearby areas with the expert legal guidance they need. Attorney Sam Thomas can help you make a fresh start in your financial life by filing for the right chapter of bankruptcy. Read on for important information about what comes next after filing.
Creditor Harassment
Creditor harassment is a serious issue that a person going through bankruptcy shouldn't have to face. It is illegal for debt collectors to use abusive, unfair, or deceptive practices, but sometimes, they still try to.
One major advantage of bankruptcy is that it puts an end to creditor harassment. Here are two steps you should take if you face creditor harassment.
Inform your creditors of your bankruptcy: Answer the phone and tell the collector that you have filed for bankruptcy. Creditors who try to collect discharged debts are violating a court order and are subject to penalties.
What to do if the calls don't stop: Ask for the creditor's mailing address and tell them in writing to stop contacting you. You should send your letter via certified mail and make a copy of it for your records. If they still don't stop, you should consult with an experienced bankruptcy attorney.
Credit Report
Your credit score is a useful tool that will ultimately improve after you file for bankruptcy. The timeline for when your credit score will change depends on the type of bankruptcy you filed.
Chapter 7 Bankruptcy
In a chapter 7 bankruptcy, the Ohio court will appoint an independent contractor (trustee) to oversee the case, collect and sell your non-exempt assets, and pay your creditors using the net proceeds of the sale. These non-exempt assets include second homes, second cars, bonds, bank accounts, vacation homes, and other investments.
After you file chapter 7 bankruptcy, you should wait until your case is discharged before you check your credit report. At maximum, it will take six months. Once you receive the discharge letter, wait three to four more months. Then, you should be able to see your credit reports updated with your bankruptcy information. Check your credit report to make sure everything is accurate.
Chapter 13 Bankruptcy
In a chapter 13 bankruptcy, a person who earns a decent income but is overwhelmed with debt will receive immediate financial relief. That person will propose a repayment plan of between three and five years to creditors.
After filing chapter 13 bankruptcy, the case won't be discharged until the end of the three-to-five-year period. Wait three to four months after the bankruptcy filing to first request your credit score to receive the most accurate information.
Sometimes the status of your accounts will be reflected in your credit report, but sometimes they won't be. Creditors don't have to report the payments they receive during a chapter 13 bankruptcy, but sometimes they do.
Check your credit reports again four months after your repayment period ends. Look to make sure that all your debts are closed and listed as zero balances.
Fixing Your Credit
Many people rebuild credit after bankruptcy. Once you have begun the bankruptcy process, it's time to get serious about fixing your credit so that you can return to a financially healthy life.
Steps to Take to Repair Your Credit
Set a reminder to check your credit score once a month. Then, there are several different paths you can take to begin rebuilding your credit.
One option is to get a secured credit card. Go to your bank or credit union and ask them whether they offer this option and how much you'll need to put down as security. If you use the card and always pay off your balance in full, then your credit score will improve. Set up an automatic charge and an automatic payment on this card, such as a gym membership, and don't use it any more than that.
Another option is to take out a credit-builder loan at a credit union. Usually, you can "borrow" up to $1,000, which is placed in a special savings account and earns interest. However, you can't access the money until you pay off the loan in full, which means saving the money and putting it towards the loan. As you consistently pay monthly, your credit score will improve.
Getting the Experienced
Legal Guidance You Need
Filing for bankruptcy can help you turn a new leaf. Attorney Sam Thomas and his legal staff guide clients through complicated bankruptcy proceedings and help them understand their possible options. We serve clients in Shaker Heights, Cleveland, and the Northeast Ohio areas, including Akron, Canton, and Youngstown. Life can improve after bankruptcy. Contact our team today to schedule a free consultation.